Tramontano (My Credit), new waves of Npl on real estate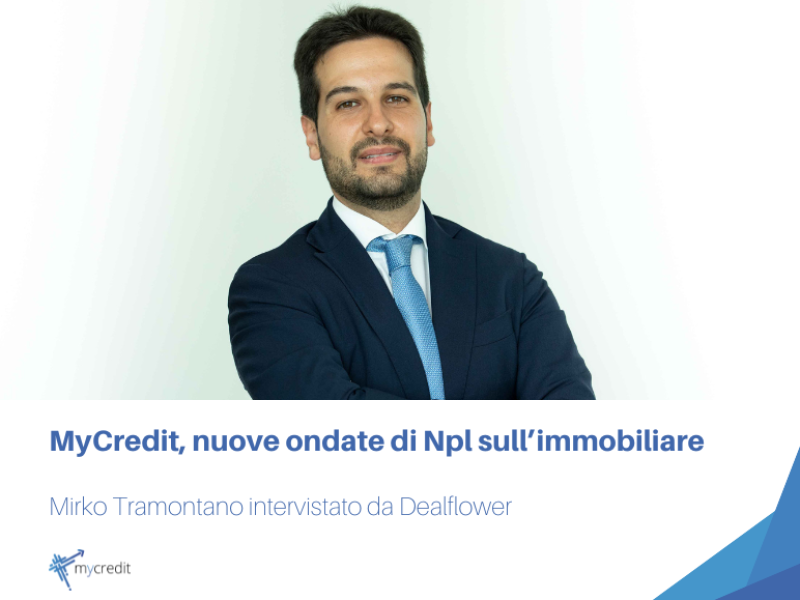 Mirko Tramontano was interviewed by @Dealflower about the near future of NPLs (non-performing loans) in real estate.
In fact, according to data from Banca Ifis, it cannot be ruled out that between the end of 2023 and the beginning of 2024 there could be a further influx of NPLs in the real estate sector. Hypothesis also confirmed by Mirko Tramontano during his interview, according to which the impact on the real estate market will mainly relate to the liquidity of assets.
Today My Credit has increased its portfolio by an additional 150 mln Gbv, while in the pipeline is the 'analysis of about 300 mln additional. "The trend is very positive because we are moving toward a direction of expansion with significant volumes. However, we are trying to achieve not so much an increase in volumes as an end in itself but a balanced growth while maintaining a high attention in the analysis of the underlying of the credits we are going to acquire," Tramontano commented.
To read the full interview: https://dealflower.it/tramontano-my-credit-nuove-ondate-di-npl-sullimmobiliare/